Biotulin HYDROLON Loose Powder...
...is unique in the world as a facial powder for reducing wrinkles. In line with the increasing trend towards natural and multifunctional colour cosmetics, Biotulin has created an innovative, loose face powder.
HYDROLON contains closed, micro-small liquid pearls that open when applied to your face, allowing the active biotulin ingredient to enter the skin. The powder grants your complexion a flawless finish due to its light covering power and silky texture.
One of the main components of biotulin is spilanthol. Spilanthol is a natural local anaesthetic derived from the extract of the plant Acmella Oleracea (paracress). It reduces muscle contractions and relaxes facial features. Small wrinkles disappear, especially those around the eyes and between the eyebrows.
Sulphates are also avoided in HYDROLON, to protect the skin from drying out - because your skin needs sufficient moisture for a well-groomed and silky complexion.
HYDROLON is a facial powder that moisturises the skin, reducing wrinkles and at the same time unfolding a light covering power.
We would be happy to provide you with product photos or further information
---
Biotulin Gift Box**
BIO80001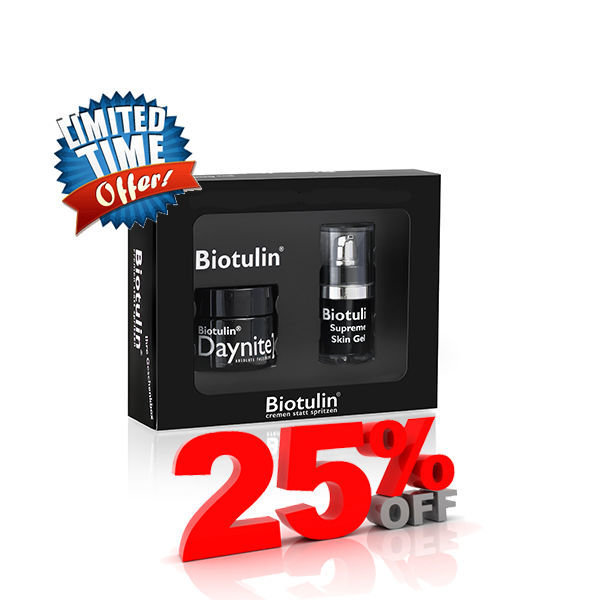 Daynite24+ is a day and night anti-wrinkle cream providing perfectly coordinated basic care for every skin type and age.
The balanced combination of biotulin, grape seed oil, shea butter and squalane, ensures wrinkle-free, radiant, soft skin and protects it from environmental influences.
1x Daynite24+ Absolute Facecreme (50ml**)
1x Biotulin Supreme Skin Gel (15ml**)
Total sales price for all 2 items: 118.99€

Only while stocks last!
Brand:Biotulin Daynite24+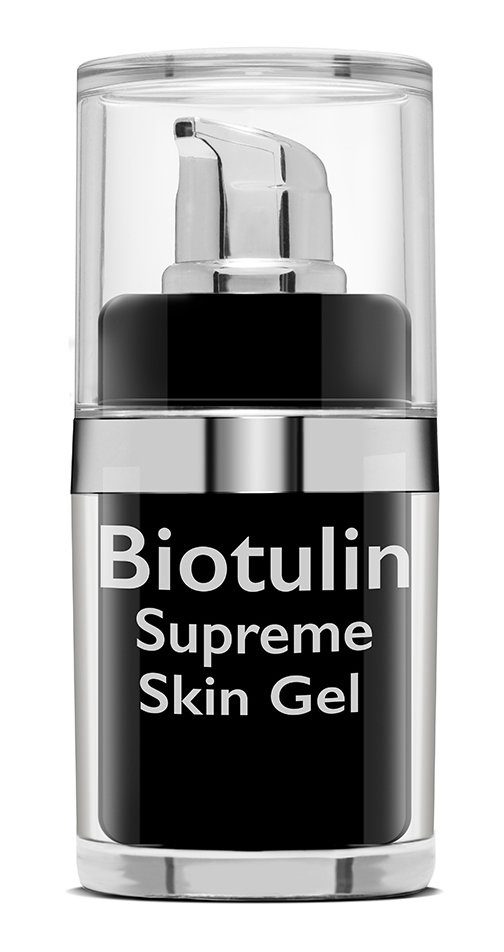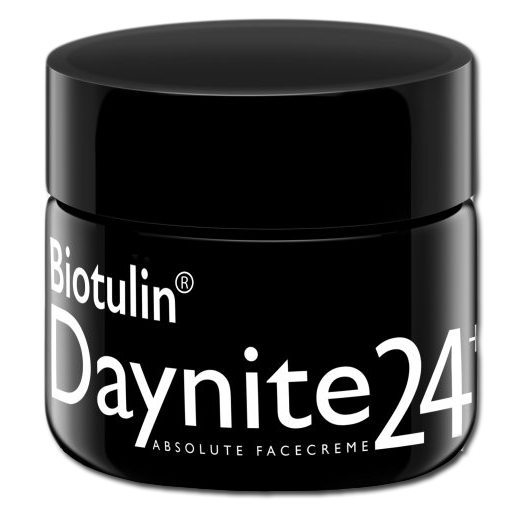 *Biotulin Supreme Skin Gel 100ml, 333,27 € / Daynite24+ 100ml, 138,00 € / UV30 Daily Skin Protection Creme 100ml, 175,55 €
BIOTULIN DERMATOLOGICALLY TESTED
- EXCELLENT -