In an interview with Celebrities Style Magazin, Carl Ray, make-up artist to Michelle Obama, now reveals that she uses a bio Botulinum Toxin gel to combat wrinkles.
This miracle gel is the hot new trend as it removes fine lines within just one hour. Biotulin is not injected into the skin, but instead massaged in.
What's interesting is that Kate Middleton was the person who tipped Michelle Obama off.
Extract from the interview:
"…. and, on the recommendation of Kate Middleton, the First Lady uses this bio Botulinum Toxin gel on a regular basis. The effect is unbelievable. One of the constituents of this gel is Spilanthol, a biological local anesthetic extracted from the plant Acmella Oleracea (paracress). Biotulin, as this gel is called, smooths out wrinkles within just one hour." Celebrities, Style Magazine.
---
Bio Cellulose Mask (4x Box)
BIO40001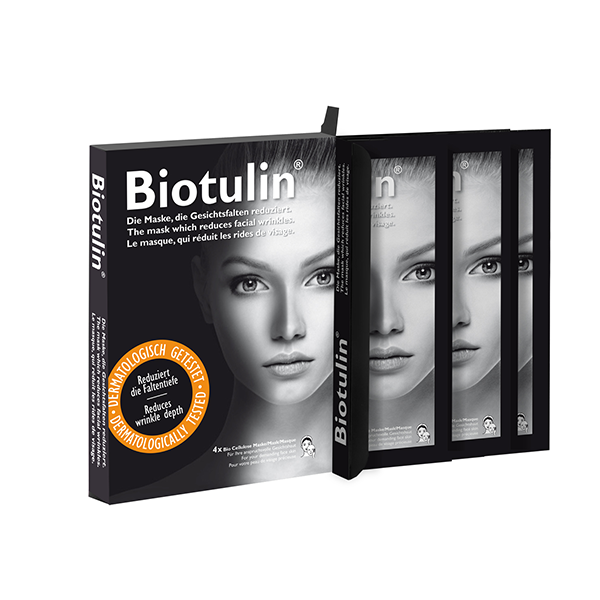 Cellulose Mask for your demanding face skin

Your Biotulin Face Mask rejuvenates the complexion with immediate effect, corrects wrinkles and pigment spots over the long terms.

Hypoallergenic Parafin- and paraben-free.
One Box: 4 x Bio Cellulose Mask for your demanding face skin.
DIRECTIONS:
Remove Mask, unfold and remove the protective film on one side.
Place the Mask on your clean face, press gently and mould it to your face until it feels comfortable.
Remove the protective film from the other side and leave the Mask to work for 30 minutes.
Remove Mask and massage the remaining serum into the skin.
Brand:Biotulin Daynite24+
*Biotulin Supreme Skin Gel 100ml, 333,27 € / Daynite24+ 100ml, 138,00 € / UV30 Daily Skin Protection Creme 100ml, 175,55 €
BIOTULIN DERMATOLOGICALLY TESTED
- EXCELLENT -