Craig Smith is not only the personal trainer of Madonna, but also a good friend of the pop queen. For celebrities Craig now gave an exclusive interview to the Celebrities Style Magazine
Madonna is a very self-confident artist and has changed her attitude towards Botulinum Toxin, as many other stars have too. …
I can tell you that she has found an alternative to Botulinum Toxin, which many other stars already use. …
An organic Botulinum Toxin gel … called Biotulin.
It reduces reduces muscle contractions and the facial features relax.

http://celebrities.cn.com/madonna-bye-bye-botulinum toxin-24908/
---
Bio Cellulose Mask (4x Box)
BIO40001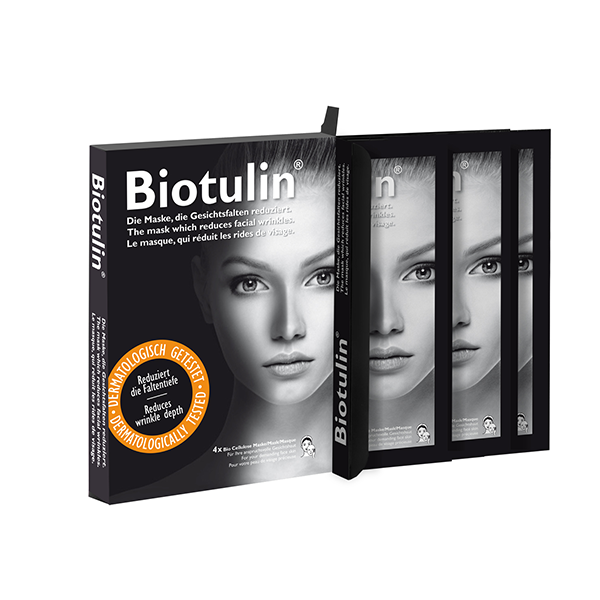 Cellulose Mask for your demanding face skin

Your Biotulin Face Mask rejuvenates the complexion with immediate effect, corrects wrinkles and pigment spots over the long terms.

Hypoallergenic Parafin- and paraben-free.
One Box: 4 x Bio Cellulose Mask for your demanding face skin.
DIRECTIONS:
Remove Mask, unfold and remove the protective film on one side.
Place the Mask on your clean face, press gently and mould it to your face until it feels comfortable.
Remove the protective film from the other side and leave the Mask to work for 30 minutes.
Remove Mask and massage the remaining serum into the skin.
Brand:Biotulin Daynite24+
*Biotulin Supreme Skin Gel 100ml, 333,27 € / Daynite24+ 100ml, 138,00 € / UV30 Daily Skin Protection Creme 100ml, 175,55 €
BIOTULIN DERMATOLOGICALLY TESTED
- EXCELLENT -