Information for pharmacies, non-medical practitioner, natural health practitioner, perfumeries, cosmetic centres, hairstylists and duty-free shops
Please contact us if you would like to carry Biotulin. You will receive further information shortly after that.
E-Mail: info@biotulin.com

---
Daynite24+ (50ml**)
BIO24001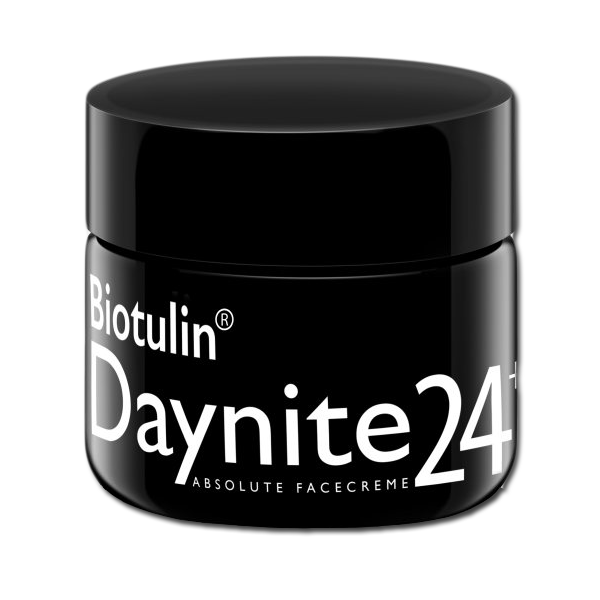 Daynite24+ is a day and night anti-wrinkle creme providing perfectly coordinated basic care for every skin type and age. Dermatological studies have shown that the Biotulin active ingredient combination reduces wrinkle depth by up to 25% within just one hour.
Daynite24+ provides the skin with moisture and vitamins during the day. The light consistency does not create any ugly shine, your usual make-up can be easily applied after morning use of Daynite 24+.
At night, Daynite24+ regenerates the skin due to natural grape seed oil. During development, particular emphasis was placed on the nourishing properties of individual active ingredients. The skin is optimally supplied by hyaluronic acid, ideally stimulating the skin's own collagen formation.
Brand:Biotulin Daynite24+
*Biotulin Supreme Skin Gel 100ml, 333,27 € / Daynite24+ 100ml, 138,00 € / UV30 Daily Skin Protection Creme 100ml, 175,55 €
BIOTULIN DERMATOLOGICALLY TESTED
- EXCELLENT -