Information for pharmacies, non-medical practitioner, natural health practitioner, perfumeries, cosmetic centres, hairstylists and duty-free shops
Please contact us if you would like to carry Biotulin. You will receive further information shortly after that.
E-Mail: info@biotulin.com

---
UV30 Daily Skin Protection Creme (45ml)*
BIO30011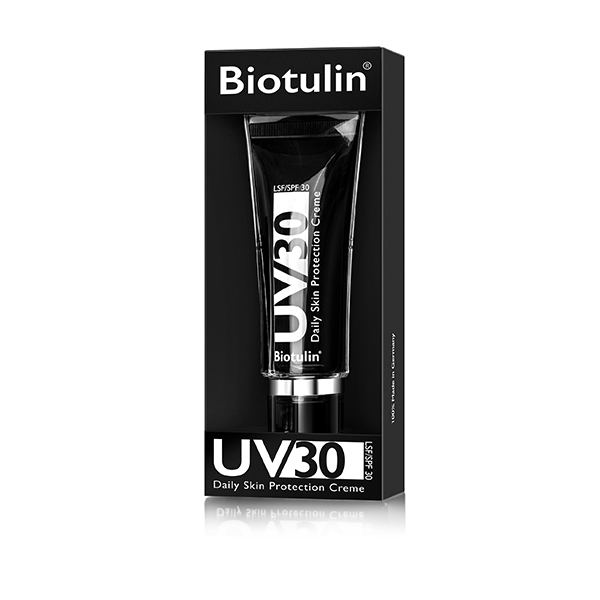 UV30, Daily Skin Protection and Wrinkle Reducing Creme!
Biotulin UV30 is the world's first dermatologically tested skin protection combination that naturally relaxes the facial features in a targeted and direct manner, while protecting the skin from damaging UV rays of sunlight. A sun protection factor of 30 means that you can stay in the sun 30 times longer than with no protection factor.
Brand:UV30 Daily Skin Protection Creme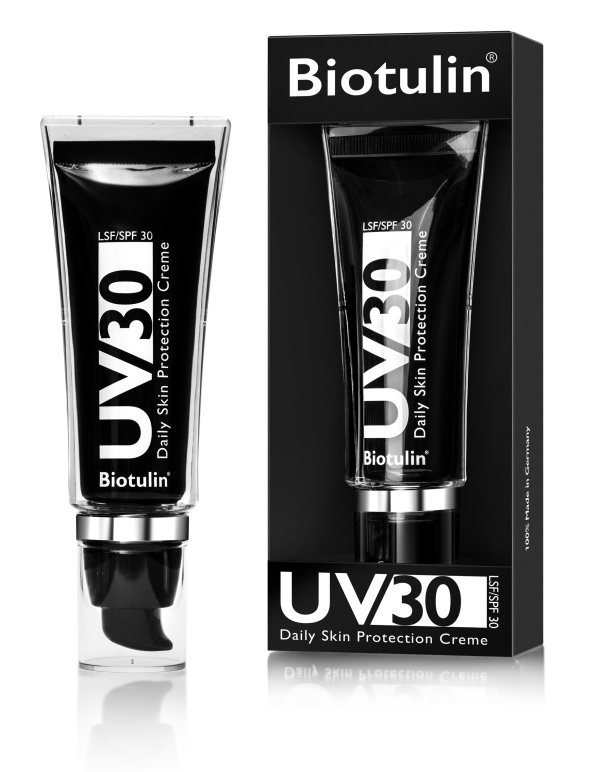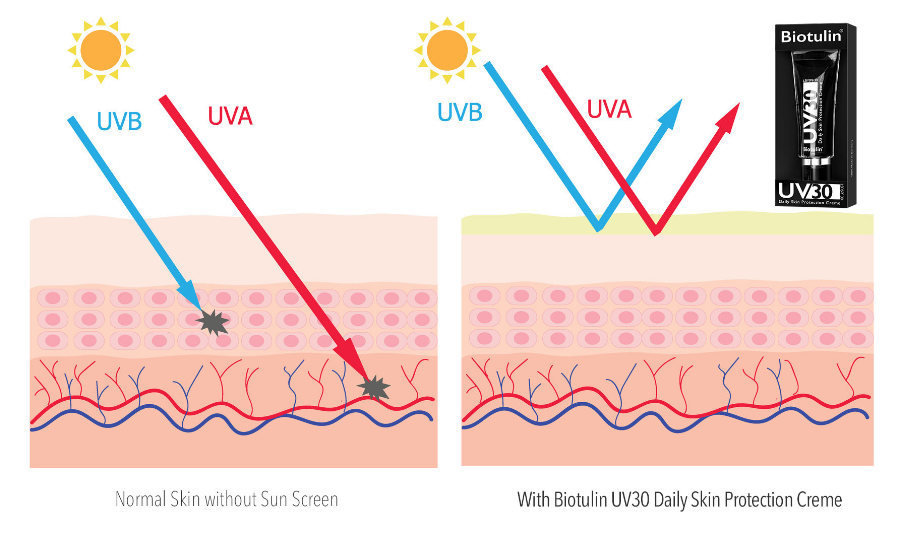 *Biotulin Supreme Skin Gel 100ml, 333,27 € / Daynite24+ 100ml, 138,00 € / UV30 Daily Skin Protection Creme 100ml, 175,55 €
BIOTULIN DERMATOLOGICALLY TESTED
- EXCELLENT -